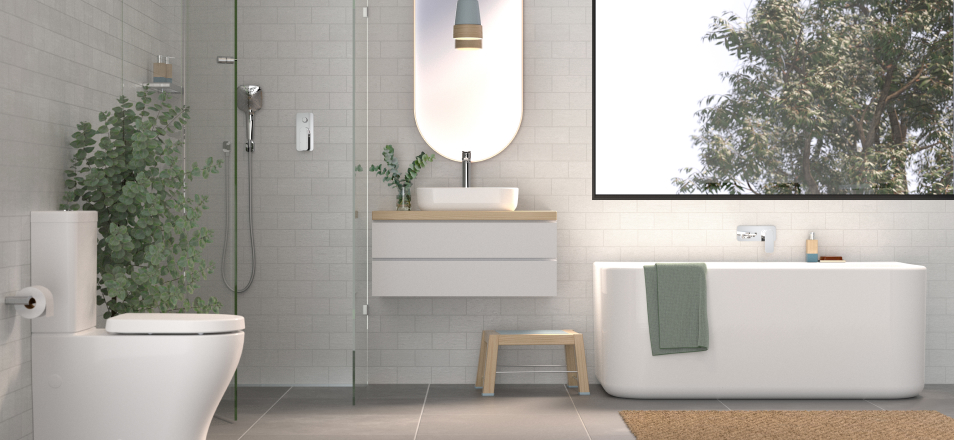 Founded in 1977, Eagles The Plumbing Shop is Australian, family-owned and proudly independent. With well positioned locations in NSW and QLD, we serve the trade with a range of products spanning hot water and plumbing, swimming pools, kitchen appliances and bathroom sanitaryware. We have over 21,000 products in our system, including some of Australia's biggest names. We carry more than 10,000 items in stock and if we don't stock it, we'll source it.
We're independent and we're local, but thanks to our membership of PlumbingPlus we have the buying power of a large merchant supplier. We operate scheduled delivery runs across the Sydney basin, the Gold Coast and Sunshine Coast each day, and also provide customers with delivery options and time slots that suit their specific requirements.
We have a 'Can Do' culture and we recognise the importance of providing outstanding customer service as well as competitive pricing – every day we strive to meet and exceed our customers' expectations. This service extends after delivery too – if ever an issue arises after a product install, we will do everything possible to correct the situation. It's all part of the service our customers want and expect, and it's our commitment to you.
Over nearly 45 years, Eagles The Plumbing Shop has developed into a well-established and highly respected business, supporting customers large and small, working across wide geographic areas. We continue to grow and evolve, driven by a strong and stable management team and knowledgeable and industry experienced staff.
We support the industry – we are proud and active members of PlumbingPlus and The Swimming Pool & Spa Association of Australia Ltd (SPASA). We are also proud to support the Delta Therapy Dog programme and the Rural Fire Service.